Related Info.

"GPT: your trusted friend as always"

Network Consultancy Services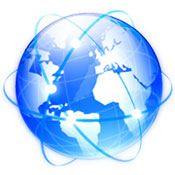 GPT offers performance-first expertise to help you with an array of network management challenges, whether you are planning a network change, such as implementing VoIP or WAN optimization,unified communication, or experiencing performance issues with a critical application. GPT can provide network forensic analysis using our methodology and advanced simulation model to ensure immediate results and offer long-term solutions. In a time when saving money and avoiding expenses is critical, GPT consulting services offer a cost-effective solution to solving your network challenges and providing advanced-level support to your IT staff so they can better focus on their day-to-day tasks while resolving complex performance issues.
Traffic Analysis
Critical Problem Resolution
Network Application Analysis
Emerging technoligies readiness assessment