Related Info.
"GPT: your trusted friend as always"
Offsite Tape Storage, Rotation & Delivery Service (Tape Pickup and Delivery)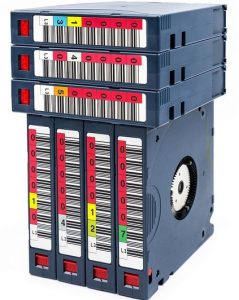 The survivability of your business depends on the availability of your data. Using off-site Tape storage (Pickup & Delivery) with regular rotation of your tape media is the best insurance against data loss . If the unthinkable happens, your business will keep operating. Our Tape Pickup & Delivery service gives you the peace of mind knowing your critical data will be available around the clock to restore you quickly and securely.
Tape Vault Security and Protection
Your tape cartridges will be kept in 24hrs air conditioned rooms.
All security systems are monitored 24 hrs a day by a central station
You can rest assured your vital information is protected, secure and highly guarded 24hrs a day
Tape Pickup and Delivery
24 hours a day, 7 days a week
Licensed and bonded employees performs all deliveries
Why use a tape pickup,storage & delivery service ?
Your critical information is managed securely and efficiently off-site
Reduce operating expenses by outsourcing
Able to recovery critical operations after a disaster
Minimized financial loss
Vault Locations
Klongsan, Bangkok
Talingchan 1, Bangkok
Talingchan 2, Bangkok
Thaphra, Bangkok
Omnoi, Samutsakorn
Additional Services(under confidentiality agreement)
Media convertion from LTO(3,2,1) to DVD
Media convertion from LTO(3,2,1) to hard drive